While we're all in this time of self-isolation and social distancing, it's no wonder that people are flocking to gaming as a way to stay entertained and social without leaving their home. In fact, Steam reported a record number of active users the other day with over 22 million users playing at once.
Gaming has always been a great way to stay connected with friends and keep oneself entertained while we're all doing our part to slow COVID-19 down and stay home. We, at Burnout Game Ventures, are all working from home during this time. So I took some time today to ask around what everyone is playing while in the passenger seat, hunkering down in their homes!
10 Games to Play While Social Distancing
1. Stardew Valley
Probably my favorite game series of all time is the Harvest Moon series, specifically Harvest Moon 64, so it's no wonder that I'm a big fan of ConcernedApe's Stardew Valley.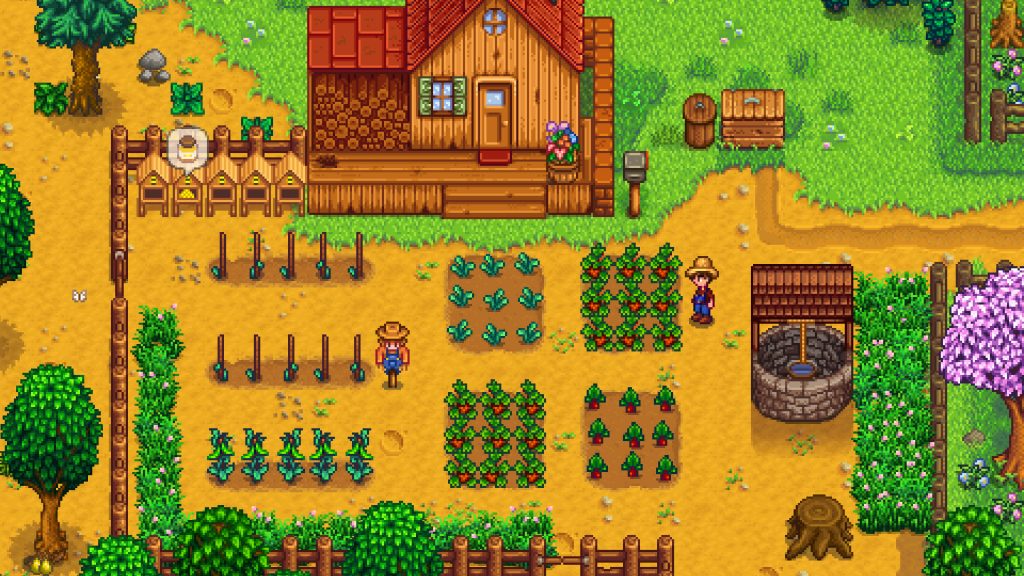 They basically took what I loved about Harvest Moon and added more features, activities, and creativity. It's the type of game that can really suck you in and just hold your attention for hours while you build up a massive farm (or winery as I'm doing in my current playthrough).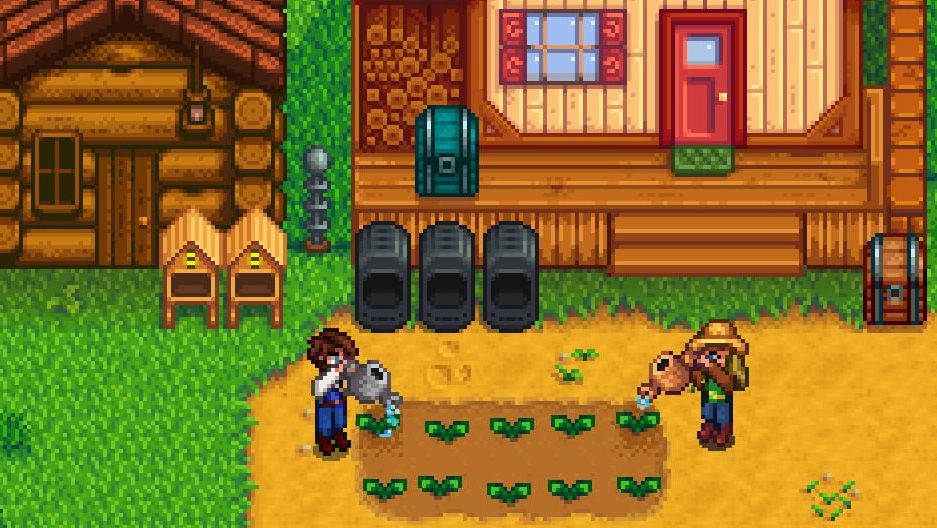 Lastly, I love how it's evolved over time and now features multiplayer on a few of their port versions. Nothing better than syncing up with 1-3 other friends and spending some time in the virtual outdoors, while stuck indoors.
Check out Stardew Valley on Steam today!
2. Not Without You
Nothing wrong with a little self-promotion! We're in the process of revamping Not Without You so I've been doing a lot of playtesting and recording to get new content to prepare for the upcoming changes we're doing with that title.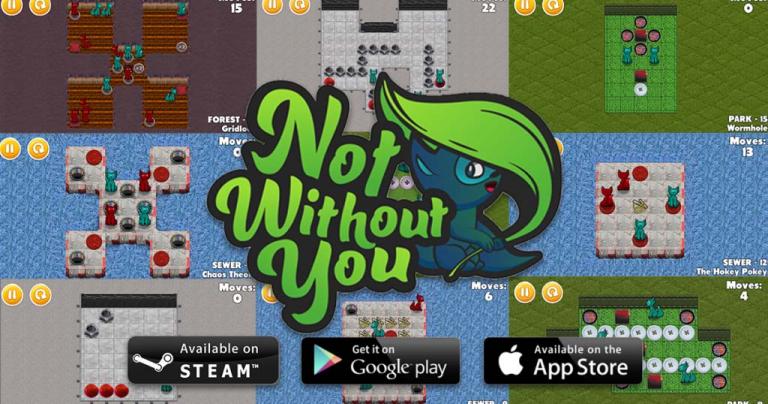 I've never been too keen on puzzle games like this in the past, but I have to say, it's proven to become quite addicting. What's more, it's providing my wife and I some serious hours of gameplay. While at face value, Not Without You is just a cute puzzler, it quickly becomes an intense, challenging game that keeps you hooked. Almost punishingly hard at times, Not Without You will keep you coming back to better your minimum moves and rethink your puzzle-solving strategy.
Check Not Without You out on Steam here!
3. Payday 2
Honestly, what's better than getting a crew together and running some heists? Probably one of my personal favorite games in existence, this social-distancing time is causing a lot of my friends to revisit older games that we love and give them some more time.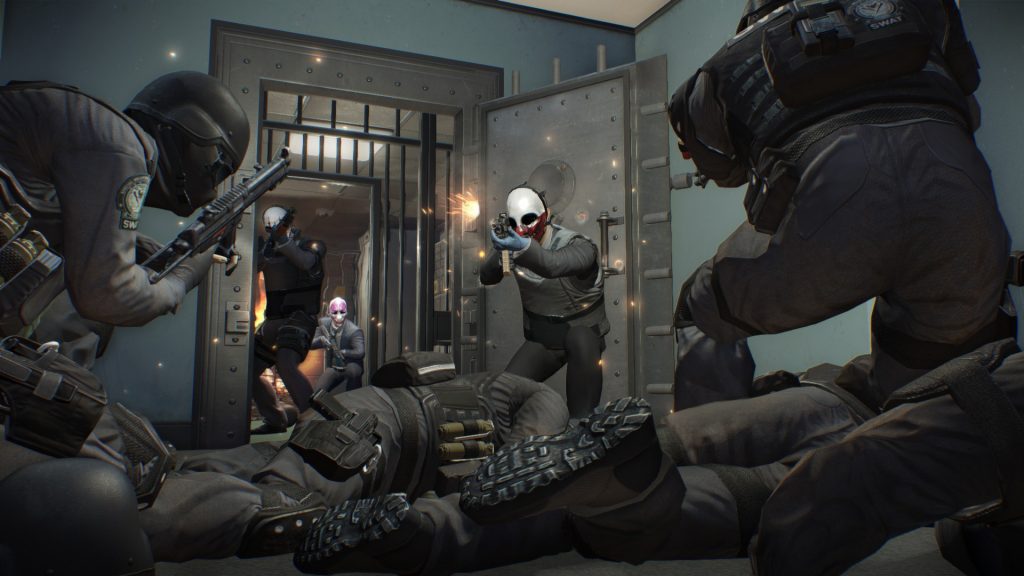 What I especially love about Payday is the structure of their multiplayer. Their gameplay allows you to quickly find heists to jump in on or structure your own crew of friends to run a bank job, rob a casino, or one of the other dozens of scenarios available.
Click here to check PayDay 2 out on Steam!
4. Moonlighter
Mild-mannered shopkeeper by day, dungeon-delving, loot-seeking adventurer by night! That's what Moonlighter is all about. This game is stacked with features sure to keep you entertained for days of isolation to come.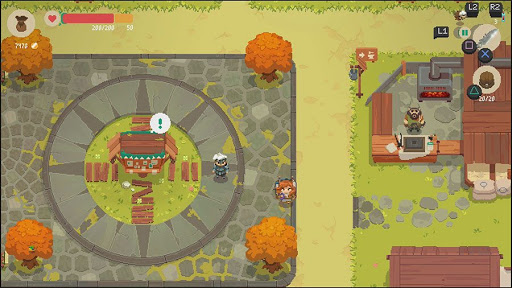 There's resource management, business running, dungeon diving, crafting, and so much more! What's more, you can really adapt the gameplay to your play style and build up various aspects of your shop or your RPG-styled adventure.
Check Moonlighter out on Steam here!
5. Autonauts
Next up we have a really fun and addicting game called Autonauts. Autonauts is a building/crafting/resource management game that will keep you hooked for hours on end.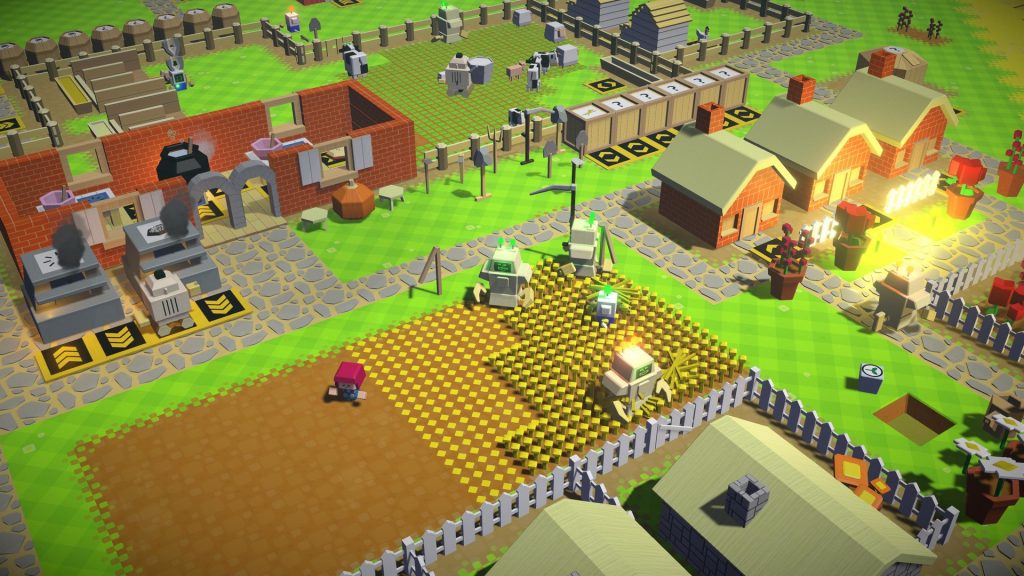 Like other titles in the genre, you start with virtually nothing (except some robots to automate your processes), collect some basic resources, build some tools, collect better resources, build better equipment, and eventually create an entire city or village!
There's also a recent update that has brought in the industrial revolution to the Autonauts world, allowing you to make steam-powered machines and such. Definitely one to check out.
Click here to see Autonauts on the Steam store!
6. Kumoon: Ballistic Physics Puzzle
Who doesn't love a good physics-based puzzle game? We had to include a VR title on this list as well. Kumoon is a very clever, and rather challenging game that requires a little trick-shooting to progress through the game.

We definitely recommend giving this a try with your VR headset as well. It brings a completely different perspective to the game when you get to step right behind the eyes of your robot.
Check out Kumoon on the Steam store here!
7. Animal Crossing: New Horizons
It's pretty obvious why we have this one on the list. Aside from it just coming out, Animal Crossing: New Horizon is definitely a great addition for your game library. It's the same great Animal Crossing you know and love, but there are so many new features and the online play is a blast!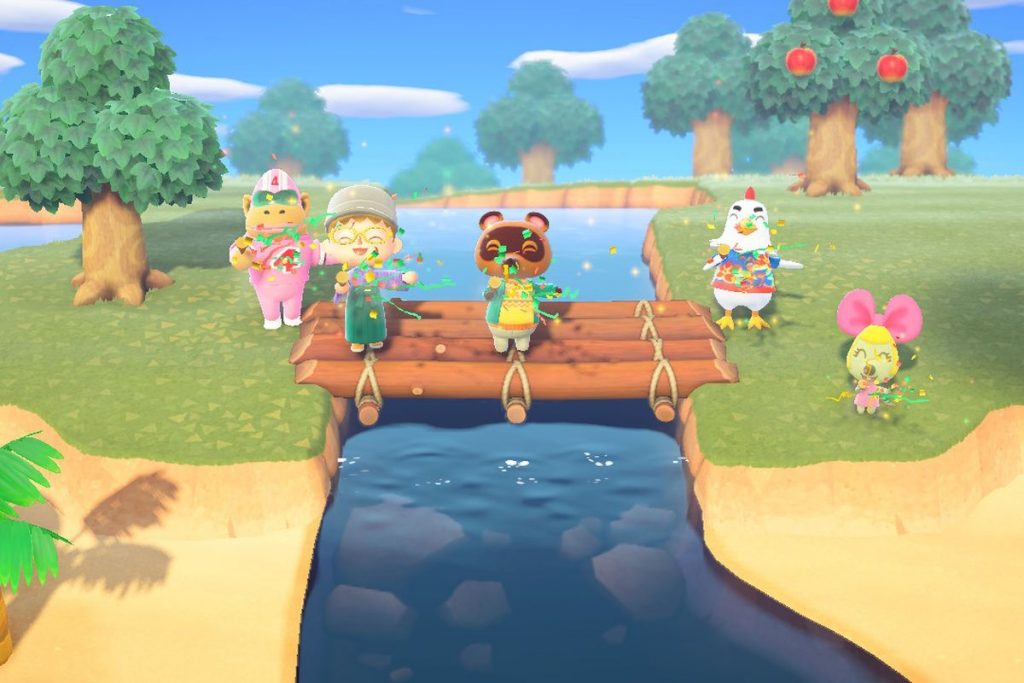 Maybe a social simulation game is exactly what we needed in this social distancing time. Just like with the other games in the series, there are dozens of things to do and explore, not to mention plenty of trees to shake.
Learn more about Animal Crossing: New Horizons here!
8. Divinity: Original Sin 2
I figured I'd add my personal favorite couch co-op title. My wife and I both have spent hours in Divinity 2 since it's been recommended to self-isolate and for good reason.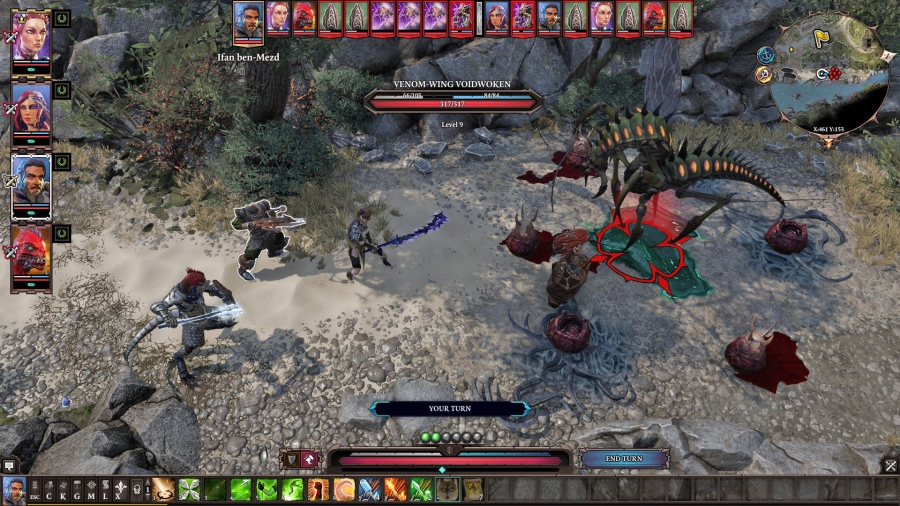 The Divinity series is an incredibly vast RPG multiplayer game with an even larger backstory. The first Divinity was just as good, but I really want to highlight the local multiplayer of the second. Also, they're both standalone games so you can quickly understand the story from picking up the second for the first time.
The gameplay is very reminiscent of Baldur's Gate (in fact their developers are currently working on Baldur's Gate 3), but the story is insanely large and allows for endless playthroughs with different characters roles and choices to make. The local multiplayer keeps things interesting too as every single player has their own quests and choices to make along the way.
Check out Divinity: Original Sin 2 here! Of course, you'll need a PS4, Xbox One, or Switch to do the local multiplayer.
9. Cat on a Diet
This game will make you laugh while also challenging you. Cat on a Diet is a hysterical puzzle game in which you help a rather large cat eat some cookies by dropping, launching, magnetically attracting it through various puzzles.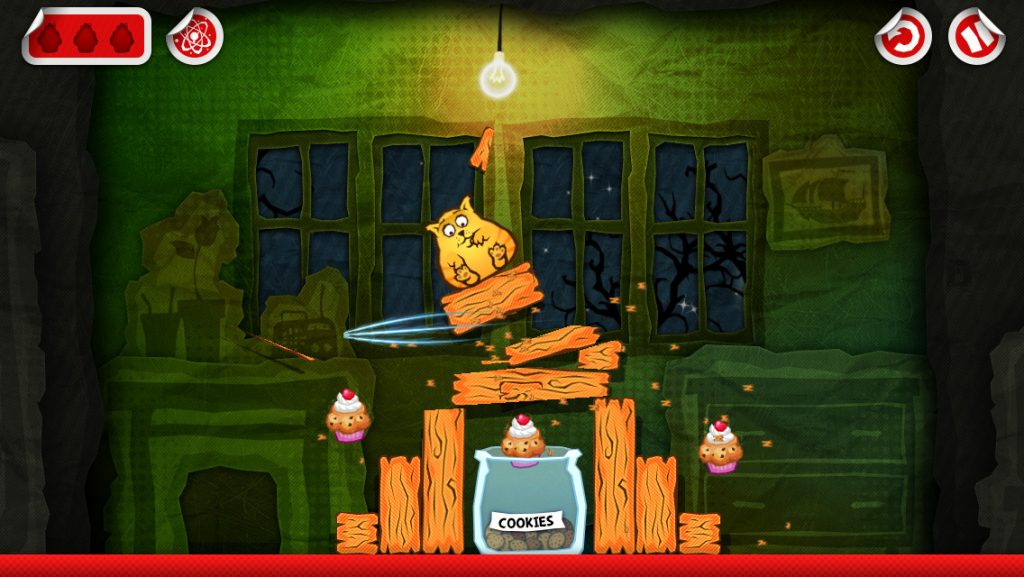 It's a lot more difficult than it sounds, but it's also hysterical the entire time! Like when your feline friend gets ahold of some bubblegum and lifts himself to a new platform. Still makes me laugh every time!
10. Super Animal Royale
Last one on this list! While it's still on Early Access, it's already an amazing game to check out. It's like Fortnite, minus forts, but with murderous animals! This 64-player, battle-ground features a lot of adorable destruction and fast-paced action.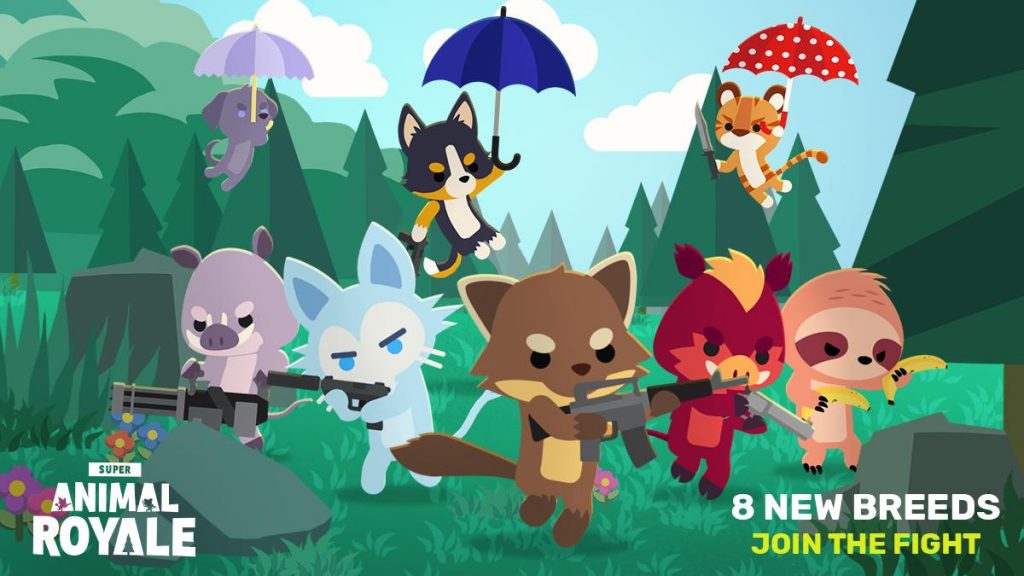 Battleground games have become incredibly popular over the past few years and Super Animal Royale is no exception to the trend. There's so much replayability in this game that you'll be hooked for hours on end.
Plus, any game that allows you to select a sloth as your playable character is pretty awesome in my book, to begin with!
Click here to head to the Super Animal Royale Early Access page on Steam!
So there you have it! There are the 10 games we recommend checking out while social distancing and staying home.
Stay healthy everyone!