By Major Games and The Vectromirror Initiative
(Video Game)
Even more stunning than Vectromirror 0™, this game delves deeper into how to make the A.I. more human through experiencing emotions generated by each level. Can you experience the same emotions as you try to make it through?
In Early Access, with the completed game coming soon!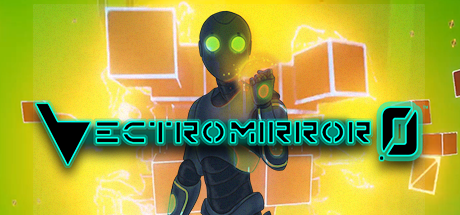 By The Vectromirror Initiative
(Video Game)
Become the Test Subject and attempt to complete a challenging experiment to awaken emotional responses in your Artificial Intelligence. Jump, wall-run, and parkour your way through the free-to-play prequel to the upcoming game.
Nearly 75,000 installs! "Very Positive" review score! Twitch and YouTube blowing up!
By Adventure Beard
(Video Game)
An insanely clever 2D puzzle game, created by mad scientists! Help the cute Pilcri escape the mad scientist's clutches. The problem is that: they all move in unison, and they all must escape at the same time!
"Thank you for this game!" – David Cruz, 2x Guinness Book of World Records (Gaming)
5-star reviews on all platforms!
Roadside Assistance Kit #2: "Picture Perfect"!
By Burnout Game Studios
(Asset Pack)
2D Pictures, Motivational Posters and 3D Models in a beautiful modern Art Museum! Spiff up any virtual room, office or home, or create your own from the included environment. Frame our 2D pix and posters with our 3D picture frames, or insert your own pix!
Roadside Assistance Kit #1: "Off-The-Wall"!
By Burnout Game Studios
(Asset Pack)
2D signs/decals and 3D Models (with sound)! Architects, realtors, interior designers and indie game developers alike love our assets! Some 3D assets even have (proximity-based) sound! Others you trigger! You won't find this suite of products anywhere else!