As our client, The Vectromirror Initiative, gears up for releasing their free gameplay demo, I took the time to sit down with Gabriel Orlandelli, Studio Head of the Vectromirror Initiative and Lead Game Designer of Vectromirror to get the details of these upcoming games!


So what exactly is Vectromirror?
Vectromirror is a first-person, free-running action game coming to Steam between Q3 and Q4 2020. After the amazing support and interest we've received, showing off early alpha-footage, we decided to create a free, standalone title called Vectromirror 0, to showcase the core features of the game while we're still finishing up the full game.
How does Vectromirror 0 differ from the full version, Vectromirror?
Well, [Vectromirror 0] includes minimal story content. It's purely a demonstration of the core functionality inside the game and what we've been able to accomplish in the engine. It's also mostly a standalone from the full game. We created 5 levels specifically for [Vectromirror] 0 for players to start playing with, but the full game will feature content that we haven't shown any footage from. We're trying to keep the full game pretty underwraps so I can't say too much on exactly how different, but I think those who enjoy the demo will be blown away by the difference between the free and full games.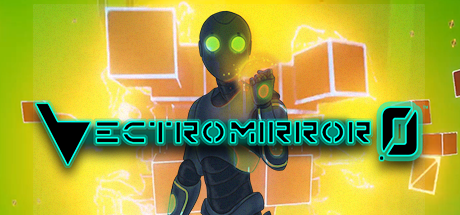 How has Vectromirror 0 been received since releasing?
For the most part, people seem to be really excited about what we're creating. We definitely have some things we're going to continue to improve on it, in fact, we just released an update to make the game more accessible to players. We're approaching the demo as a chance to get public feedback on the final features for the full game.
Let's talk about production a little bit, what engine are you all using?
We're working in Unreal Engine 4 right now, 4.22.3 specifically. We felt like UE was the best option for this title. The Epic Games team provides an awesome tool for indie devs and is probably one of the best tools available to teams like ours.
How's production going? Any hangups?
Nothing really outside of the norm. We're still building out levels for the release and squashing a few bugs like you do with every game before release, but we're working with [BGV's] UX Lab to make sure it's as polished as possible.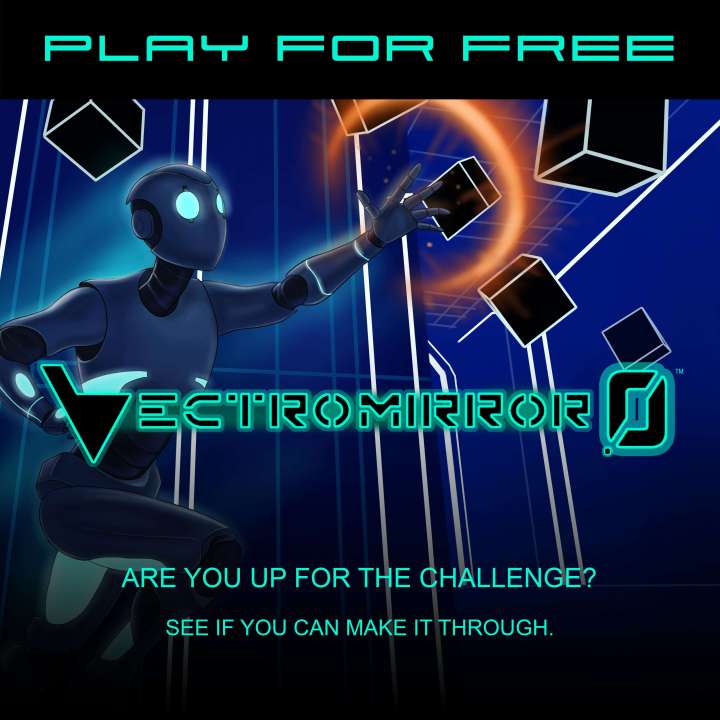 I know the full game is pretty secret right now, but could you maybe give us a quick synopsis of what gamers can expect from the story side of things?
Ha! I can only talk about a few things. You'll start piecing small things in the demo together when you play it, but let's just say you're a test subject who's slowly coming to the realization that you're being monitored and you may not be exactly who you thought you were. Guess you'll have to play the demo to get more info! We've tried to make the demo play like a prequel to the full experience.
So you were with Major Games before and worked on BiT Evolution with them, are you still working with Major Games?
Of course! The Vectromirror Initiative was created from Major Games, but we're all still connected and I'm still working with that team. Major Games actually partnered with Bad Pilcrow to create Adventure Beard, so I know they're all moving full steam on Not Without You too! We felt like dividing our efforts would allow us to produce more games and get things moving quicker.
Let's chat about BGV for a second. How has working with us on Vectromirror been?
Vectromirror probably would have taken at least twice as long to develop if it weren't for the BGV crew, their processes and guidance. We love working with you all and we're excited to see where Vectromirror is going!
—
Kevin Gray
Marketing Manager | Burnout Game Ventures