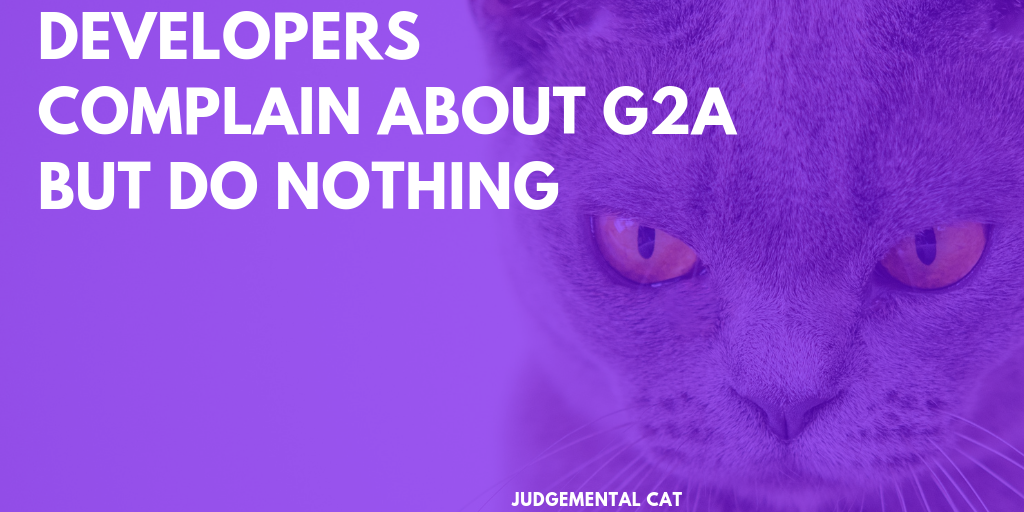 Read the full article on why Developers needed to take action here: https://www.burngameven.com/post/hold-key-resellers-accountable-protect-you-your-players
G2A released a news post on Sept 5th, basically saying that there is no interest in the tool, so they will not be making it.
I can't hold this against the company, they played their cards right, and it was all up to the Developers that have been widely affected by the site to hold them accountable. Long story short, G2A needed 100 Developers and from what they disclosed only 29 opted for this.
To put this in perspective:
Unfiltered there is 24130 products for Steam on the G2A site, while I will admit some of that number is DLC, even if we cut it down to 1/10th of that number, that is still 2384 that didn't sign out of the 100 that was needed (Again this is only Steam keys this is not counting any other service)
It is odd that out of all those products, not even 0.41% signed up (if we count each product as a Developer). You would think that with how minim a number that is, you would have the handful even randomly that would have made it happen.
What are your thoughts on this? Was it the right move for Developers to ignore? Or did G2A get away with something by the Developers not taking action?